St John of God Foundation and St John of God Health Care are not-for-profit organisations working together to improve health care in our community.
From the profound personal impact of tailored treatment, to the far-reaching effects of leading medical research, St John of God Foundation is helping transform both individual patient experiences and community health outcomes.
Support St John of God Foundation and help us transform health care for humanity.
Please donate now or find out how you can get involved.
Your decision to support St John of God Foundation is one of the most meaningful decisions you can make.
Learn more about St John of God Foundation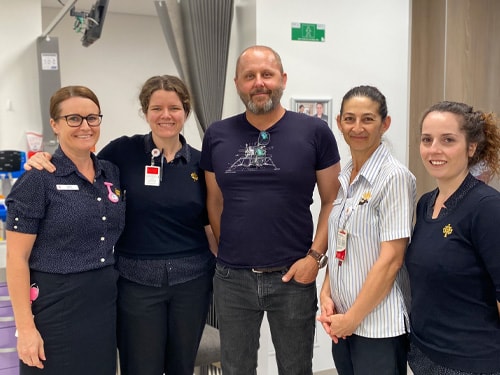 Read stories of the real-life impact for patients in our Spring Impact Report, made possible through generous community support
Latest Foundation News
100%
of your donation will be allocated to your specific area of choice, to best support healthcare areas that have the greatest meaning to you.